$100 Off Air Duct Cleaning
If it's Been more than 2 years since you've cleaned your air ducts, it's time to call Eich's!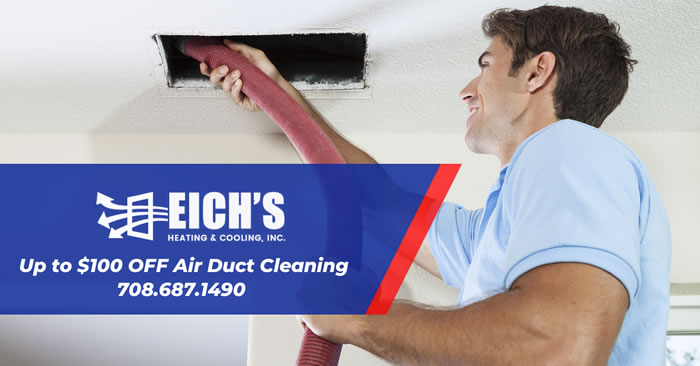 If you or your loved ones at home have allergies to pollen, dust and other airborne particles, it may be time to clean those air ducts.
Eich's is your one-stop shop for all heating and cooling needs. We have a 30 year reputation based purely on the quality of the work we do for our customers.
Right now you can get $100 off your air duct cleaning when you use Eich's. Call today!
What Our Customers Say About Eich's:
Ken and Ken Jr. have been in the business for many years and are very knowledgeable and reliable and fair. I've been using their services for years and they do a great job of keeping my old furnace safe and running! Highly recommend them for anyone's heating and cooling needs.
-Carla Finno
---
See your coupon below!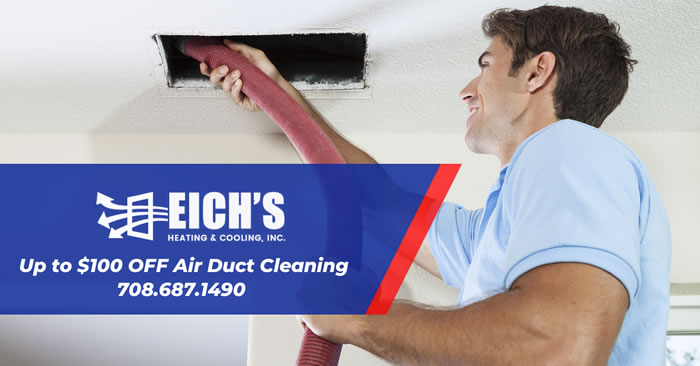 Providing Quality Service to All Popular Brands